As part of its Jumbo Racing Days event on 17-19 May, the 4.307km Circuit Zandvoort will play host to WTCR and feature an eclectic mix of races. Last year, the event was incredibly well attended and boasted over 110,000 visitors across three days of exciting on-track action.
Last weekend, BRC Racing Team took home an impressive haul of points at Race of Slovakia. As the second of back-to-back race weekends, the team hopes to continue this form and challenge for victory at Race of Netherlands.
Norbert Michelisz converted two front row starts into two podium positions at the Slovakiaring and now lies third in the drivers' standings. BRC Hyundai N Squadra Corse teammate Gabriele Tarquini is fourth, having fought his way through from the midfield in Slovakia. The team has gained ground to now sit second in the teams' championship.
Dutch BRC Hyundai N LUKOIL Racing Team driver Nicky Catsburg will be hoping to give his home fans a reason to celebrate at Zandvoort. At the Race of Slovakia, Catsburg took both pole positions on offer and finished in points-scoring positions in all three races. Teammate Augusto Farfus enjoyed some intense on-track battles, gaining 14 positions in Race 1 to finish fifth.
BRC Racing Team has unfinished business with Circuit Zandvoort, having departed the 2018 edition of Race of Netherlands empty-handed. The team struggled to adapt to a change to the Balance of Performance (BoP) on the car and were unable to show the race-winning potential of the Hyundai i30 N TCR. The team aims to use its momentum from the opening rounds of this season to bear sweeter fruits this time round.
Action at Race of Netherlands begins this Friday (17 May) with two free practice sessions. Saturday will feature the first qualifying session and the opening race of the weekend (12 laps). On Sunday, the second qualifying session will determine the positions of Races 2 (12 laps) and 3 (15 laps).
BRC Racing Team heads to Race of Netherlands this weekend for the fourth round of the WTCR – FIA World Touring Car Cup with high hopes of another successful round of the 2019 season.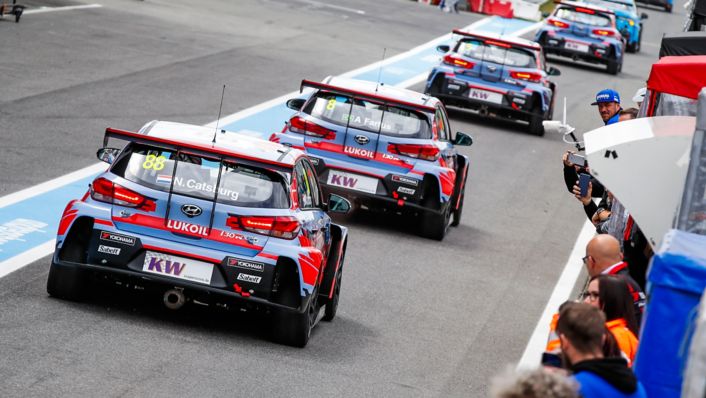 We head to the Race of Netherlands with a point to prove. Last year we were disappointed we couldn't fight at the front of the field and demonstrate our true performance. Thanks to the hard work of the team, we have had a solid start to the season and this year we hope to showcase the true capabilities of the Hyundai i30 N TCR at Circuit Zandvoort.
Last year was a nightmare for us at Circuit Zandvoort. I hope this year will be different. The best Hyundai was 18th on the grid and we had a lot of problems as the BoP completely changed and we struggled to react. I hope to do a better race this year – with a good car, you can survive.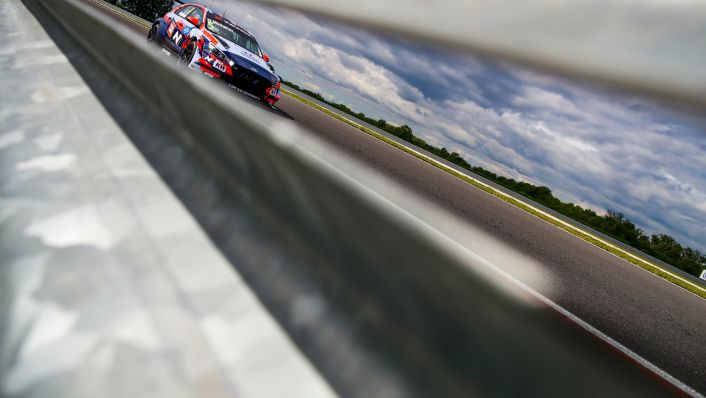 Zandvoort was not easy for us in 2018, but I think we are in a better position this year and I do enjoy driving there a lot. Last year the racing was very close and I expect it to be even closer this year. I hope to keep the momentum going and to be on the podium in the Netherlands again.
Zandvoort is going to be one of the highlights of the year. It's a place that I love – I've won with all the cars I've driven there so far. It's a magical place and the layout out of the track is exactly how I like it – high speed! I can't wait to get there. We keep improving race-by-race, so let's give it all we have in the Netherlands.
My home race is going to be a huge event, probably the biggest of the season. I hope the Max Verstappen fans are also my fans as well! The organisers are expecting over 100,000 people to attend, so I'm really looking forward to it and hope I can do a good result there.
Race of Netherlands overview
Race 1: Saturday 18 May 14:35 – 15:05 CEST (12 Laps)
Race 2: Sunday 19 May 13:15 – 13:45 CEST (12 Laps)
Race 3: Sunday 19 May 16:35 – 17:15 CEST (15 Laps)