Hyundai planning to offer Bluelink Connected Car Services on all its models – beginning this year with new IONIQ family
Developed for greater comfort, safety and convenience for customers, the automaker will be rolling these services out across Europe throughout the next two years
With Hyundai's key focus on customer care, these essential new services are being offered free for the first five years
Hyundai Motor is ready to enhance the driving experiences of its European customers by offering Bluelink Connected Car Services on all of its models.
The automaker will begin rolling out these services on its IONIQ range later this year, and will continue to do so across its entire lineup as part of product launches over the next two years.
With connectivity playing an essential part in modern mobility, Hyundai's state-of-the-art Bluelink combines intelligent automotive and IT technologies in order to provide greater comfort, safety and convenience to drivers of the brand's vehicles.
Bluelink Connected Car Services are available to all customers who choose the new optional onboard AVN system that comes with 10.25-inch split touchscreen.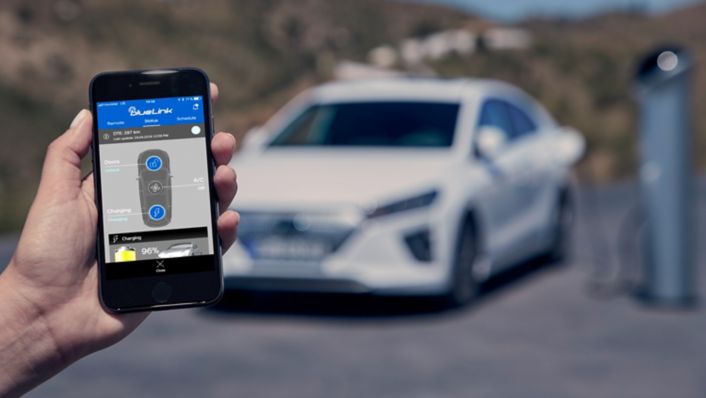 Hyundai's Connected Car services
Hyundai's Connected Car services use telematics to transfer real-time data, such as weather and traffic information, as well as real-time parking updates and local fuel and charging station information. This technology allows customers to always be connected to their cars so conveniently thanks to an embedded in-car modem and SIM card, as well as through a companion app that links to a mobile network and OEM backend, without using their smartphone's data plan.
Hyundai offers a range of connected car services through its dynamic Bluelink technology, which provide significant customer benefits regarding safety and security, control, connectivity and LIVE Services.
In addition, when customers opt for Hyundai's optional Audio Video Navigation (AVN) system, a wide variety of useful information is displayed across a new 10.25-inch split touchscreen. This includes Cloud-based voice recognition and SMS dictation in six languages including natural language understanding, allowing users to search for destinations like restaurants and service stations by speaking to their car.
Starting with the IONIQ family, Hyundai's Bluelink Connected Car Services will be made available on all the brand's models across selected European markets later this year and eventually to all markets of the region throughout the next two years.
By expanding our Bluelink Connected Car Services across all models in the Hyundai range, we are enhancing our European customers' driving experience, particularly in terms of safety and connectivity. In the coming years, Hyundai drivers can expect to enjoy even more exciting Bluelink features in their cars as the technology evolves.
How does Bluelink work?
Bluelink connects drivers to their cars through their smartphones via the Bluelink app, which enhances their driving experience and makes life on the road more comfortable, convenient and safe. The app's features allow customers to check the status of their vehicle, as well as offering a control mode function to make it easy for them to keep track of their car and send remote commands anytime, from anywhere.
Thanks to Bluelink, drivers can stay in control of their car even when they are not inside the vehicle. The app allows users to lock and unlock car doors from the comfort of their own living room, or on their way to the car park as they finish work. They will also receive a push notification on their smartphone if they forget to lock the car. Using the 'Find My Car' function, customers can also remotely locate their car as the vehicle's location is displayed on the map within the smartphone app. Later in 2019, Find My Car will also integrate activation of horn and lights so customers can easily see their car even in a crowded area. Meanwhile, the in-vehicle diagnostic system check feature provides important information to the driver.
The Bluelink app offers a range of useful connectivity features to assist drivers ahead of a journey to reach a new location. Users can search for a point of interest (POI) or destination and send the search results directly to the car's satellite navigation, which means it is set up even before they get into the car. The 'My Trips' function provides key metrics such as time, distance, average and top speed of all customer trips, allowing them to analyse their driving style.
Bluelink also helps keep drivers safer on the road by delivering push notifications to the customer's smartphone if a vehicle's security has been compromised or if the doors have been left unlocked. eCall is also now a standard feature. In addition to the manual eCall button, in the case of a more serious road incident resulting in the airbag sensors being triggered this automatically contacts emergency services, while providing assistance to passengers.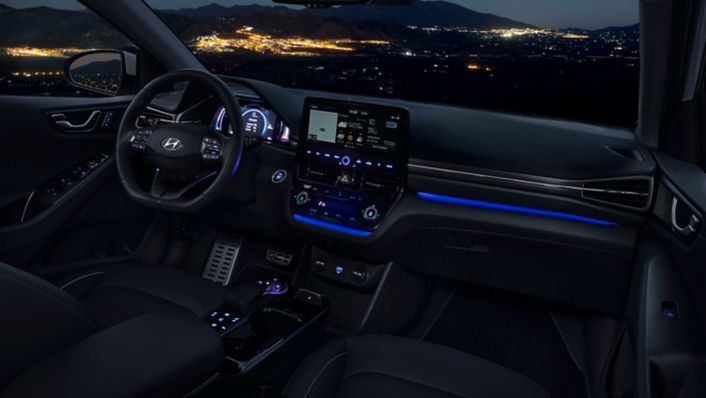 Bluelink also offers added remote services to drivers of Hyundai's electric vehicles
Hyundai's Bluelink Connected Car features are best demonstrated by a full-electric vehicle such as the IONIQ Electric or Kona Electric, as well as Hyundai's future EV and hydrogen-electric models. Drivers of these competitively priced models are able to take full advantage of Bluelink's remote services, which can help save money on battery charging. 
For instance, these features include allowing customers to switch on their car's climate control using the Bluelink smartphone app, before setting off on a trip to heat or cool the interior of their car on hot or cold days. 
Through Bluelink, drivers of Hyundai's electric and plug-in models can charge their vehicles remotely, check their car's battery status and even set a charging schedule. It is also possible for drivers of any Bluelink-equipped Hyundai to unlock their car doors remotely by entering the Bluelink User PIN.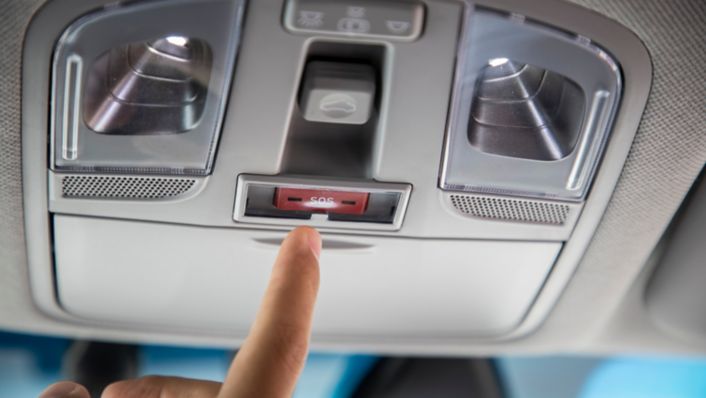 How does Hyundai LIVE Services work?
Another Bluelink function is Hyundai LIVE Services, which is available to drivers who choose navigation with the latest Hyundai models. This offers drivers up-to-the-minute information about weather, real-time traffic information, speed camera warning (where legally allowed), the nearest fuel stations with location and pricing information, real-time on- and off-street parking, live nearby dealer information and live POI search. Customers receive a five-year free subscription for this feature.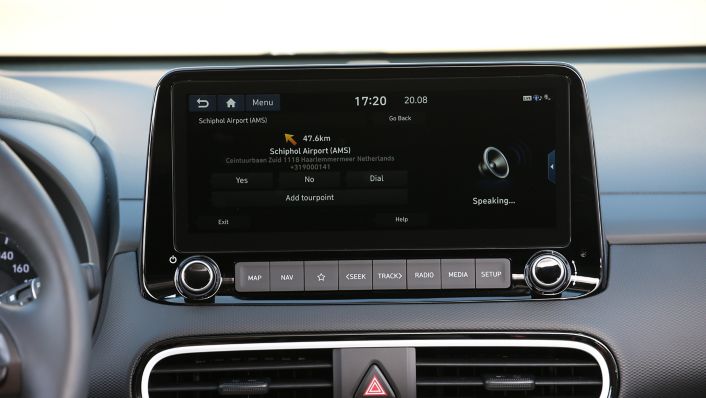 How to activate Bluelink
Before any Bluelink services can be used, Bluelink must be activated in the head unit of the car. Drivers should press the Bluelink icon in the head unit, and navigate to "Bluelink settings". Here, they must opt to "Activate Bluelink", before accepting the terms and conditions and privacy policy. Now, Hyundai LIVE services, online voice recognition and diagnostics will be available.
To have the complete Bluelink experience onboard and benefit from further additional Remote Services such as Vehicle Status, My Trips, Find My Car and Send to Car, drivers can simply download the Bluelink app to their smartphone via the Apple App Store or Google Play Store.