Hyundai Motor is presenting its newly launched i30 N at several WRC Rallies in Germany, Spain and Wales, as well as at the ADAC GT Masters at the Nürburgring circuit together with the i30 N TCR
Interested customers and keen WRC fans can experience Hyundai Motor's first high-performance model at the promotional stands
Born in Namyang, Hyundai Motor's global R&D Centre in Korea, and honed at the Nürburgring, the i30 N is truly inspired by motorsport
Following the successful launch of the i30 N, the first high-performance model in the N line-up, Hyundai Motor is taking its performance car back to the roots.
With its powerful motorsport heritage, Hyundai Motor will be presenting the i30 N at several World Rally Championship (WRC) events in the coming months. WRC fans and motorsport enthusiasts can experience the all-new sports car at promotional stands at ADAC Rally Germany (August 17 - 20, Servicepark Saarbrücken), Rally Spain (October 5 - 8, Servicepark Salou) and Dayinsure Rally Great Britain (October 26 - 29, Wales). The Hyundai i30 N will also be shown during the upcoming ADAC GT Masters at the Nürburgring circuit (August 4 - 6), together with the i30 N TCR.
Motorsport has been a key inspiration for the i30 N and is one of the proving grounds for our high-performance vehicle technology. With the i30 N, we are bringing Hyundai's motorsport and racing experience to the road. This car has been designed for the pursuit of performance and will appeal to motorsport enthusiasts and everyday drivers alike.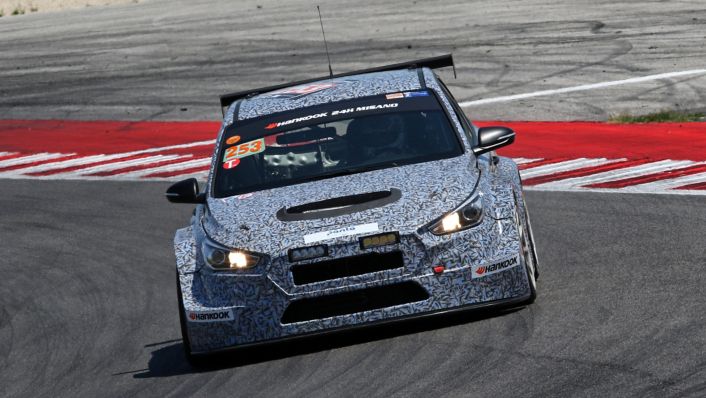 To prepare for its official launch, the i30 N has been tested thoroughly under the most severe conditions. Hyundai's performance car proved its racetrack capability not only in several circuit tests, amongst others at the Nürburgring and Sachsenring in Germany, but also during winter testing in Sweden with Hyundai Motorsport driver Thierry Neuville. Ultimately, the i30 N proved its durability in the most challenging race in the world, the ADAC 24-hour race at the Nürburgring.
Developed for the ultimate fun-to-drive feeling, the i30 N has been designed with a strong focus on cornering and racetrack capability and as an everyday sports car with a large number of customisation features. Well-balanced between performance and practicality, the car offers an accessible high-performance package which can be adjusted according to the driver's preferences and the road conditions, delivering balanced driving modes for convenient daily commuting on the road and for a genuine driving experience on the track. The First Edition of the i30 N, exclusively offered by Hyundai Motor Germany and limited to 100 vehicles, was sold out two days after the start of reservations.