Bold new compact SUV is finalist in European AUTOBEST 2016 awards
Journalists from 26 countries will vote for Best Buy Car of Europe in 2016
Nomination continues strong start for the All-New Tucson
Following its European launch last month, Hyundai Motor's All-New Tucson has been nominated as a finalist for the prestigious European AUTOBEST 2016 award.
It will compete against four other cars for the title, to determine the best-buy car of Europe in 2016.
The recognition follows preliminary voting by the AUTOBEST jury, comprising leading journalists from 26 countries. The winning car will be judged to represent the best offer for European customers.
The All-New Tucson is Hyundai's latest compact SUV and the brand ambassador with its bold and athletic design, comprehensive package of technology, comfort and convenience features at an accessible price.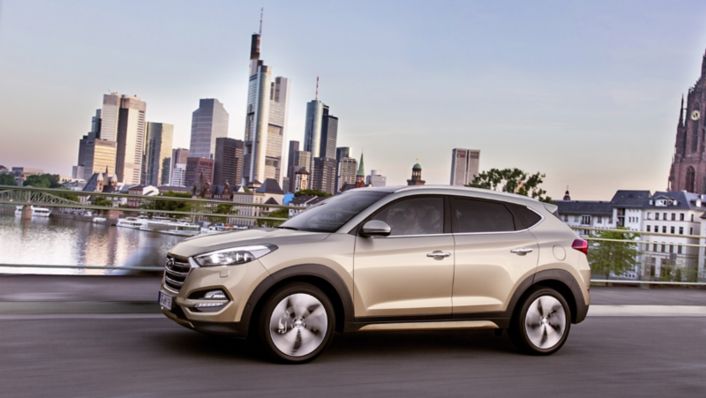 Coming very soon after the launch of All-New Tucson, this great recognition from AUTOBEST highlights the appeal of this important new addition to our growing SUV and crossover family to car buyers across the region.
Since its launch to European customers during September, All-New Tucson has quickly become Hyundai's best-selling model in Europe. More than 61,000 orders have already been placed for the new SUV, making it Europe's fastest-selling new Hyundai ever.
As with 90% of new Hyundai cars sold in Europe, the All-New Tucson has been designed and developed in Europe. It is produced at the company's manufacturing facility in the Czech Republic.
Following the expansion of the AUTOBEST organisation, the jury is now drawn from countries that represent 91% of the European population. The jury members will make their final assessments following rigorous testing of all shortlisted vehicles at the NAVAK proving ground near Belgrade, Serbia. The winner of AUTOBEST 2016 will be announced on 15 December 2015.