Beyond its major design update, revised powertrain line-up and advanced safety technology, Hyundai's New Tucson offers many features that make it a luxury SUV experience for drivers and passengers.
The reasons why the Tucson SUV is Hyundai's best-selling model in Europe are easy to see. With its bold design, engaging and efficient performance and high level of safety and connectivity equipment, the Tucson continues to attract new customers year after year.
Of course, these are not the only features that help make this SUV one of the most popular on the market. Here are nine features that make travelling inside the New Hyundai Tucson such a premium experience.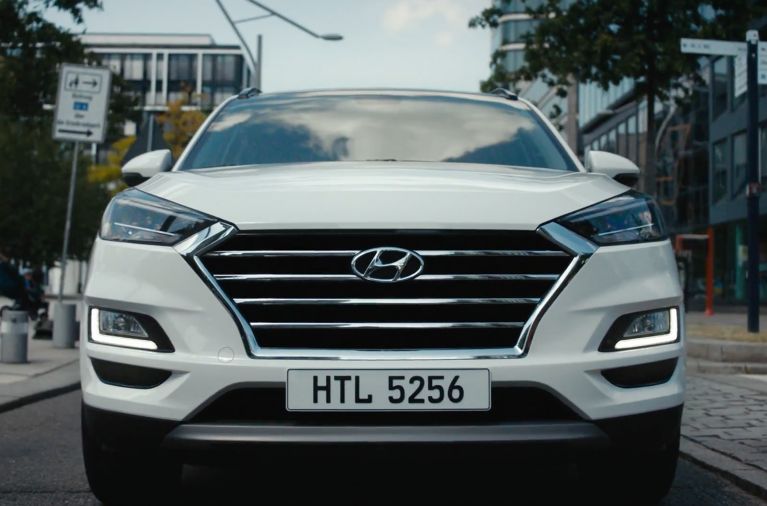 Bigger Screen
One of the big changes inside the cockpit of the New Hyundai Tucson is the 8-inch navigation screen. Perfectly positioned for easy interaction, the seamless touchscreen floats above the dashboard, allowing multimedia information to be displayed higher and nearer your line-of-sight. And it makes everything easily accessible with Apple CarPlay™ and Android Auto™, so you can have your smartphone functionality on the big screen.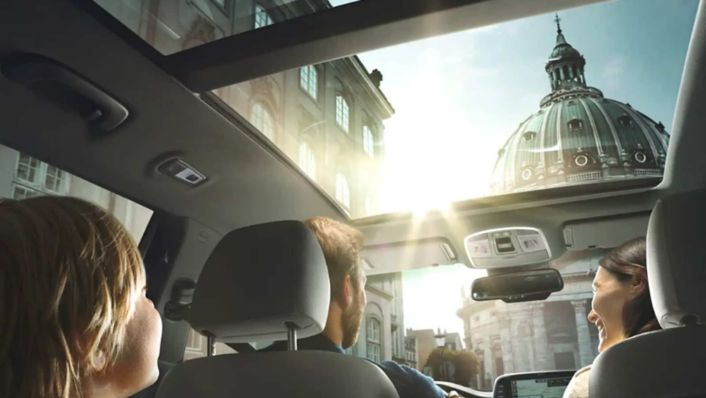 Panoramic Views
To make the most of blue skies and enjoy more of the world around you, enjoy the luxury of the New Hyundai Tucson's wide-opening panorama glass sunroof. This twin panel, tilt-and-slide glass roof extends from the front seat back and opens with the touch of a button, bringing in light and fresh air.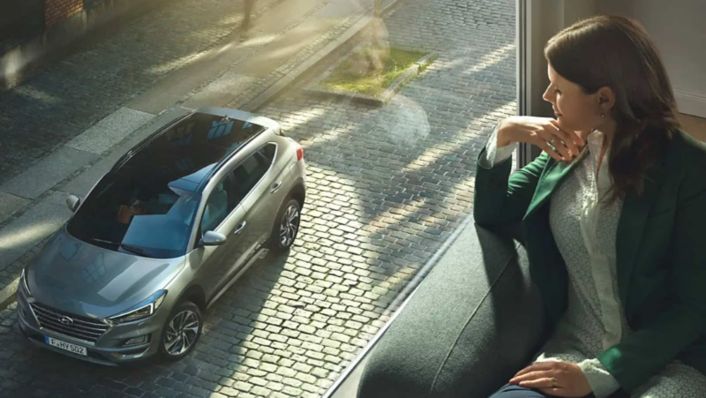 Less Stress
The New Hyundai Tucson comes with everything you need to make driving less stressful – and to get you there faster. Hyundai's free LIVE Services subscription lets you access real-time information on traffic, weather and places of interest, as well as on and off-street parking and Hyundai dealerships – and even speed camera alerts where allowed by law.
LIVE Services also helps you to find fuel fast when you need it and at a nice price. The continually updated fuel service coverage provides you with current fuel prices and location information – just tap the screen to set your choice as a destination. Supplementary information like opening hours, payment types and additional services (like car wash or convenience store) can be accessed as well.
Stellar Sound
The New Hyundai Tucson's premium sound system from audio experts KRELL delivers stellar sound performance. 10 high-end speakers and an external amplifier treat everyone on board to a very special audio experience. Whether you're listening to an audiobook, radio show of music playlist, the soundtrack to your journey will never have sounded better.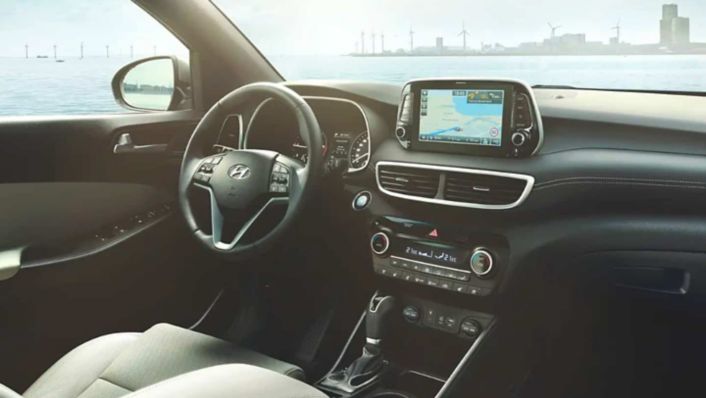 Refined Interior
The New Hyundai Tucson's refined interior features fresh new accents, making the reworked cabin even more comfortable and spacious. The completely new upper dashboard features high-quality soft touch material with a double stitching line for a more cosy, high-quality feeling.
You can choose from a range of four different interior colour schemes with new tasteful, embossed leather and textile trim materials as well as three-dimensional textile treatments. Depending on the trim level, supple leather with accent stitching covers many of the interior surfaces for a refined and tailored atmosphere.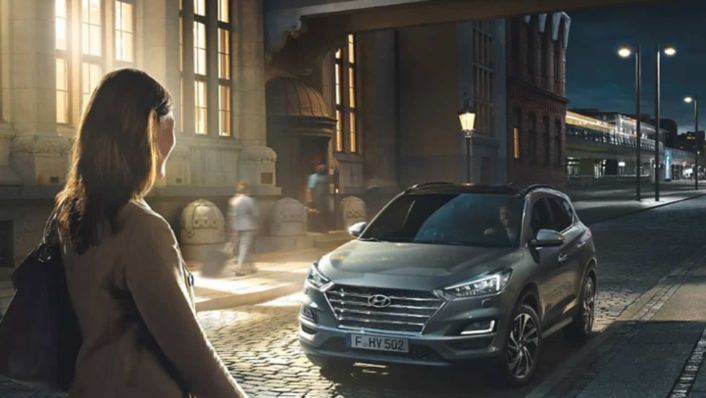 Easy Loading
Loading heavy or bulky items into the New Hundai Tucson is easy with its smart power tailgate – you don't even have to take your key out. The system automatically opens the tailgate when the driver approaches the car and the smart key remains within the detection zone for 3 seconds or more. Before the tailgate opens, there is a discrete audible signal and a brief flash of the hazard warning lights.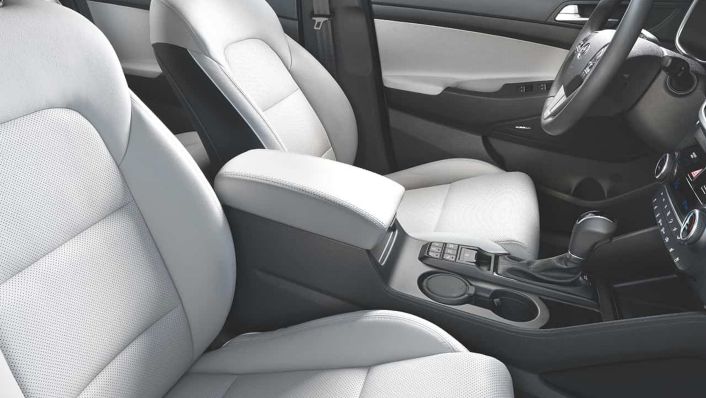 Ultimate Comfort
Comfort is guaranteed in any position with the New Hyundai Tucson's 8-way power-adjustable passenger seat and up to 10-way power-adjustable driver seat, including 2-way power lumbar support. In the back, passengers can adjust the angle of their seatbacks with the SUV's rear reclining seats, for an even more relaxing journey.
To keep you warm in winter and cool in summer, the New Hyundai Tucson's heated and ventilated seats allow optimum heating and cooling for even more comfort on long drives. Ventilation is provided by integrated seat cooling fans, while adjustable vents enable rear seat passengers to direct airflow as they wish.
Effortless Parking
The surround view monitor in the New Hyundai Tucson helps make manoeuvring into confined spaces easier and safer. Through a series of strategically located cameras, this advanced safety feature provides you with a 360-degree view of the area surrounding the vehicle so you can see exactly where your SUV is in relation to the objects around it.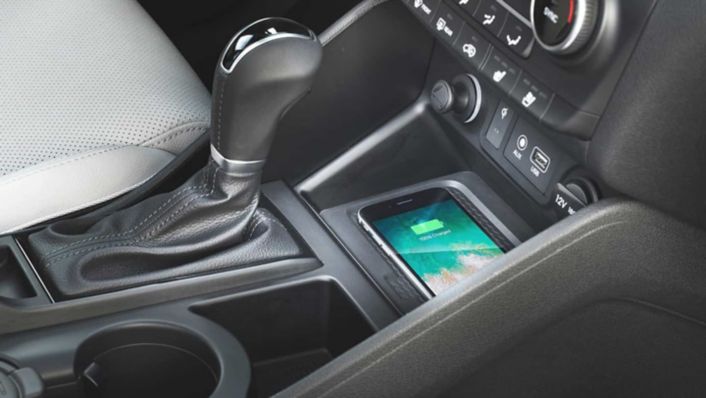 Easy Charging
To make charging your smartphone as easy as simply putting it down, the New Hyundai Tucson features wireless phone charging. Located in the centre console, the inductive charging pad lets you easily charge a compatible Qi-enabled smartphone without the use of messy and unsightly cables.
The phone's charging status is visualised with a small indicator lamp above. To ensure the phone will not be forgotten inside the car, the central display in the instrument cluster will show a reminder when switching off the car.
*Apple CarPlay™ is a registered trademark of Apple Inc; Android Auto™ is a registered trademark of Google Inc