The i30 N 'N Option' is the ultimate performance show car and gives a first glimpse of how Hyundai's high-performance offer could evolve. The company aims to provide a large amount of customisation features to driving enthusiasts who want to make their car more unique.
As well as launching its latest high-performance car, the All-New i30 Fastback N at the 2018 Paris Motor Show, Hyundai Motor had a surprise up its sleeve: the new i30 'N Option' show car.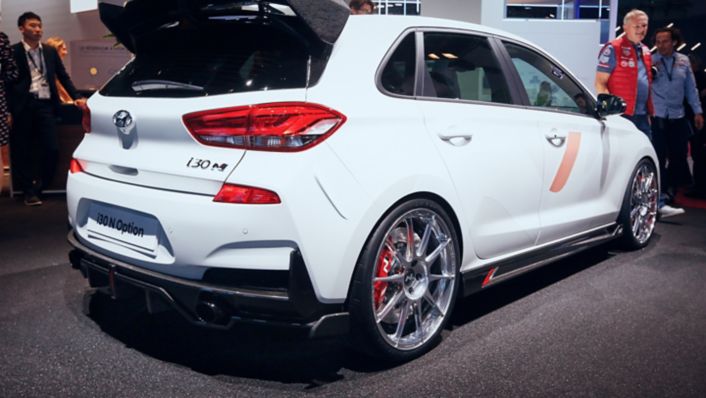 The i30 N 'N Option' showcases a total of 25 different high-quality exterior and interior individualisation options. These include features such as a carbon rear wing carrying the N emblem, and wheels with casted lightweight 20-inch rims fitted with high-performance semi-slick tyres.
Hyundai says that the new N Option is to be launched in the near future, allowing drivers to personalise their car so it is tailored to their aesthetic preferences.
We perused articles from across the world to bring you the eight best press reactions to the i30 N 'N Option'.
1. Top Gear
The BBC's 
Top Gear
 describes the i30 N 'N Option' as a "hardcore, tuned-up i30 N" which boasts a range of new equipment. It says the company's latest show car is "the fiercest Hyundai ever".
The UK publication goes on to praise its exterior design, likening it to a supercar. "Perhaps most boisterous is the new carbon bonnet, complete with supercar-esque nostrils".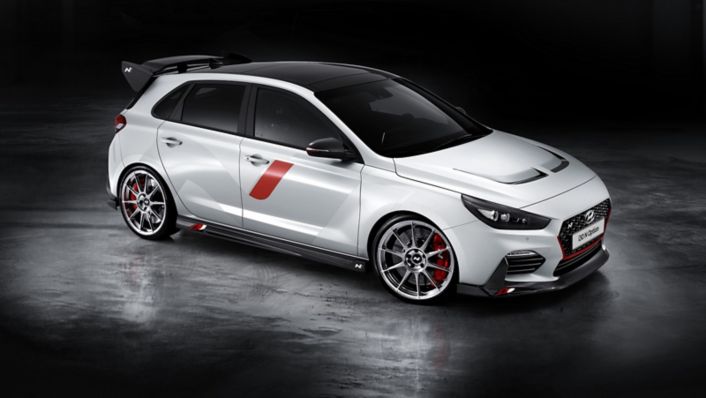 2. Auto Express
UK car bible 
Auto Express
 is particularly impressed with the rear of the i30 N 'N Option'.
The most striking extra comes at the back of the car: a huge carbon fibre rear spoiler which sits on top of the standard car's existing wing.
3. Evo
Another UK publication, 
Evo
, says that by potentially making so many parts available to customers, Hyundai is offering something few carmakers do.
This level of customisation is rarely seen from a manufacturer, it's only aftermarket tuners who offer such a wide variety of parts and the ability to transform a relatively understated car into something as aggressive as this show car.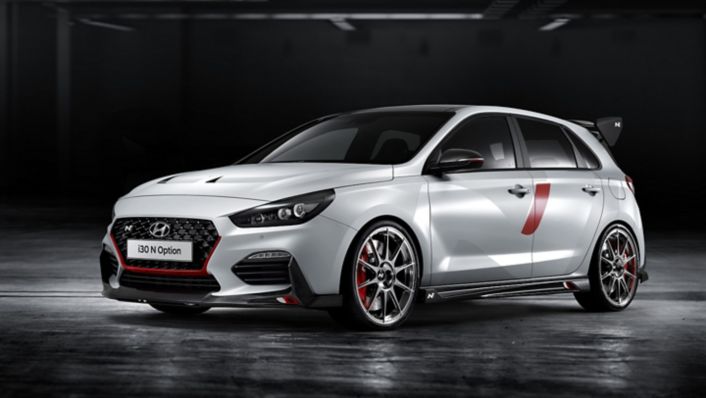 4. Car Magazine
The UK's 
Car Magazine
 has warm words for the paintwork of the i30 N 'N Option', saying that its bold aesthetics lend "a degree more visual menace to Korea's feted pocket rocket".
It also notes that the i30 N 'N Option' tyres will excite racing fans. "Buyers will soon be able to spec 20-inch cast alloy wheels with track-ready semi-slick cup tyres for more grip in corners".
5. Autoblog
US automotive website 
Autoblog
 describes the i30 N 'N Option' as "gnarly" and says that with this design, the i30 N "gets even more shouty".
Autoblog is also impressed with the show car's paintwork.
Hyundai used a special matte paint for this show car as well, with red accents sporadically placed throughout the car – we're definitely fans of that mean-looking snout.
Referencing the cult classic movie 
This Is Spinal Tap
, it lavishes praise on the model: "the hatchback takes the i30 N and turns it up to 11 in every way. We love it."
6. auto motor und sport
German website a
uto motor und sport
 enthuses about the i30 N 'N Option', and says it "shows how the compact [i30 N] should be even more dynamic".
It highlighted the exterior design, in particular: "a modified front bumper, a rear bumper with diffuser and a lushly dimensioned rear wing gives the i30 N a more aggressive lock than the production model"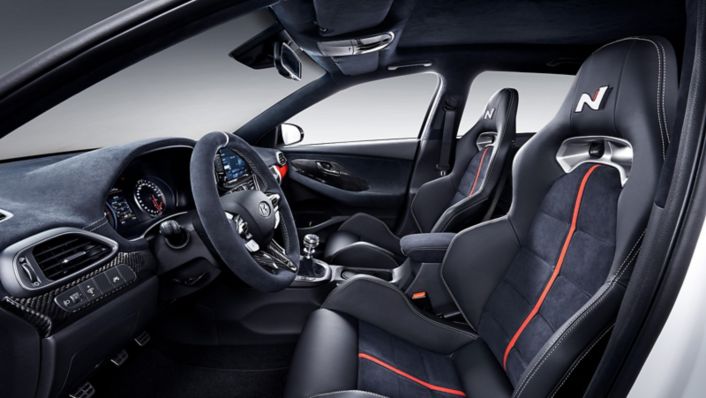 7. Auto Bild
Another German publication, 
Auto Bild
, focused on the back end of the i30 N 'N Option' in its appraisal of the car.
The rear is dominated by a wing which is mounted above the standard spoiler lip with the triangular brake light.
8. Coches.net
Spanish website 
Coches.net
 is also impressed with the i30 N 'N Option', noting that Hyundai has transformed its sporty i30 N hot hatch with a new design and a wide range of features.
[The i30 N] receives a complete sports package that further enhances the dynamic and racy qualities of this compact sports car.