New Hyundai Motor models such as the All-New Kona and i30 Fastback are equipped with the latest Hyundai SmartSense™ active safety and driving assistance features, democratising technology and making premium design and features accessible for everyone. The All-New Kona 
was awarded the maximum five-star safety rating
 from the independent vehicle assessment organisation Euro NCAP rating.
We've taken a look at three everyday Hyundai SmartSense™ safety features that the All-New Kona uses to ensure drivers are protected on the road.
Lane Keeping Assist
Lane Keeping Assist (LKA) sends visual and audio alerts to help drivers stay in their lane. In the All-New Kona, LKA utilises a front-view camera to alert the driver in unsafe movements at over 60 km/h by sensing the car's position and monitoring the lines of the road. It sounds an alarm before the car moves over the white, grey and blue lines as well as Bott's dots on the road and warns drivers acoustically and visually before inducing corrective steering to guide the car back to a safe position.
Meanwhile, the Lane Departure Warning System (LDWS) uses a vehicle-mounted camera to alert drivers with clear visual and sound warnings if their car begins to drift outside of its intended lane without a warning signal. This can help prevent potential collisions with other vehicles.
Thanks to advances in car safety technology, drivers are more secure behind the wheel than ever before, and features that shield us from collisions are now standard in most cars.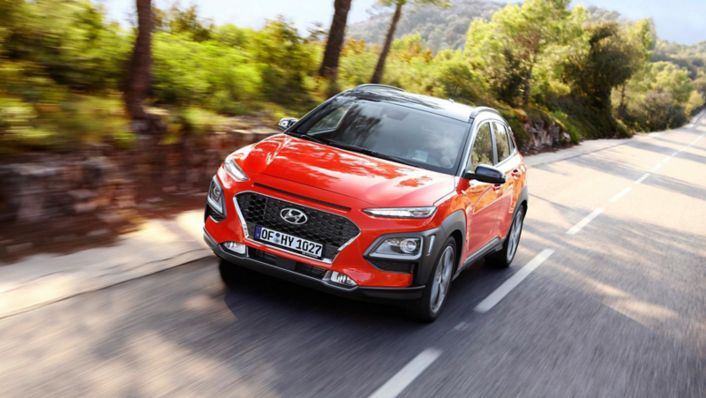 Forward Collision-Avoidance Assist

The All-New Kona is fitted with Forward Collision-Avoidance Assist (FCA) with pedestrian detection, an advanced active safety feature that alerts drivers to emergency situations, applying the brakes autonomously if required. As with LKA, FCA uses front radar and camera sensors. It operates in three stages, beginning by warning the driver visually and acoustically, then controlling the brake according to the collision danger stage, and finally applies maximum braking force to avoid a collision or minimise damage when a collision is unavoidable. The system is activated when a vehicle or pedestrian is sensed in front of the car, operating at speeds of 8 km/h or above.

Driver Attention Warning

Driver Attention Warning (DAW) continuously monitors and analyses driving patterns through data inputs such as the steering angle, steering torque and vehicle position in the traffic lane. When it senses a pattern of fatigue or distraction, DAW gets the driver's attention with an audible alert and pop-up message to suggest it is time to take a break. This system operates between 60 and 180 km/h.