In 2020, Hyundai renewed nearly its entire fleet, meaning more than 90 per cent of the Hyundai line-up in Europe is now less than 18 months old
Hyundai as one of the leading providers of battery electric vehicles in Europe with almost 60,000 units sold making up over 13% of its sold fleet in 2020
Another outstanding accomplishment, Hyundai also won a number of awards, particularly in the fields of innovation, sustainability and design
In 2021, customers can expect more electrification, more product launches, and a renewed commitment to being a purpose-driven company
Despite the challenges brought on by this year, 2020 was a record year for Hyundai Motor: in just 12 months, the company renewed nearly its entire fleet.
Following a total of seven new model launches and product enhancements, more than 90 per cent of the Hyundai line-up in Europe is, as of December 2020, less than 18 months old.
This year, Hyundai also achieved important milestones related to electrification, and the company has been recognised with a number of prestigious awards.
In 2020, we achieved great strides in the electrification of our European fleet, even ahead of the industry. In addition, we weathered the COVID-19 crisis well, using the pandemic as an opportunity to speed up planned changes in the fields of electrification and digitisation. I'm extremely proud of all of our colleagues and staff at Hyundai who contributed their hard work to make this year a success.
Hyundai Motor renews more than 90 per cent of its European fleet
2020 was a record year for Hyundai in terms of new launches and enhancements. Seven distinct models were launched or renewed – or 20, counting all body types and powertrain variations. This meant the past 12 months have been exceptionally successful for Hyundai in terms of fleet renewal. Hyundai now has one of the youngest fleets in Europe, as nearly all of its models are now less than 18 months old.
With the launch of the all-new Tucson in November, Hyundai also completed the electrification of its SUV fleet. Now, Kona, Santa Fe and Tucson are all available in hybrid and plug-in hybrid variations, and Kona is available as a battery-electric vehicle as well. NEXO, meanwhile, is Hyundai's second-generation hydrogen fuel cell car.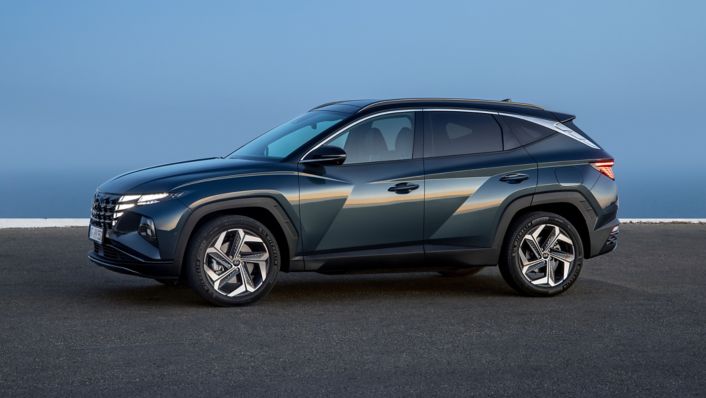 Hyundai introduces design innovations to its 2020 product renewals
In addition to new model launches, 2020 also brought with it a range of design innovations. This began with the design identity Sensuous Sportiness, first revealed with the launch of the all-new i20 in March 2020. Sensuous Sportiness is characterised by the harmony between four fundamental elements: proportion, architecture, styling and technology. The goal is to create emotional value by developing vehicles which look both stylish and dynamic.
The launch of the all-new Tucson brought with it additional innovative design elements. Its exterior design was developed according to "parametric dynamics", a process which uses geometric algorithms to create futuristic design elements such as lines, faces, angles and shapes. This resulted in an unprecedented, bold design aesthetic, characterised by geometric jewel-like surface details throughout the SUV's exterior.
Another design innovation the all-new Tucson brought with it was its Parametric Hidden Lights. Thanks to state-of-the-art half-mirror lighting technology, the lights are seamlessly integrated into the dark chrome grille when turned off, and instantly transform into eye-catching jewel-like shapes when turned on.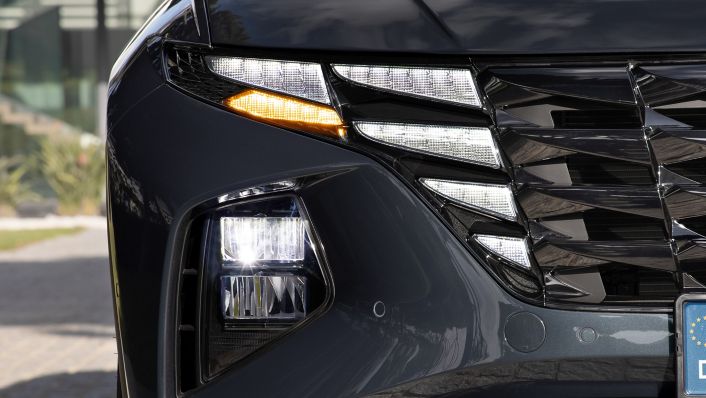 Looking back on 2020: Hyundai's "Year of Electrification"
For Hyundai Motor Europe, 2020 was the Year of Electrification. At the beginning of 2020, Hyundai Motor Group announced plans to enhance its leadership in vehicle electrification, including the goal to offer 44 electrified models by 2025. In 2020, Hyundai in Europe renewed or enhanced 5 of its models with electrified version, resulting in a total number of 15 electrified models and derivatives in its European fleet. These cover every type of electrified powertrain, ranging from mild hybrid to battery-electric to hydrogen fuel cell vehicles, making Hyundai the vehicle manufacturer with the most diverse powertrain line-up on the market.
Also this year, Hyundai expanded its 48-volt mild hybrid technology to several new models. Hyundai is the first manufacturer to make this technology available with both gasoline and diesel engines, and with both an Intelligent Manual Transmission (iMT) or a dual-clutch transmission. Now, a total of four Hyundai models in Europe are available with this technology.
The strong move towards electrification resulted in a zero-emission vehicle fleet share of over 13% in Hyundai's European sales. This makes Hyundai one of the leading manufacturers in electrified vehicle share and also for total sales of zero-emission vehicles. With almost 60,000 ZEVs sold in 2020, Hyundai is leading the way in Europe.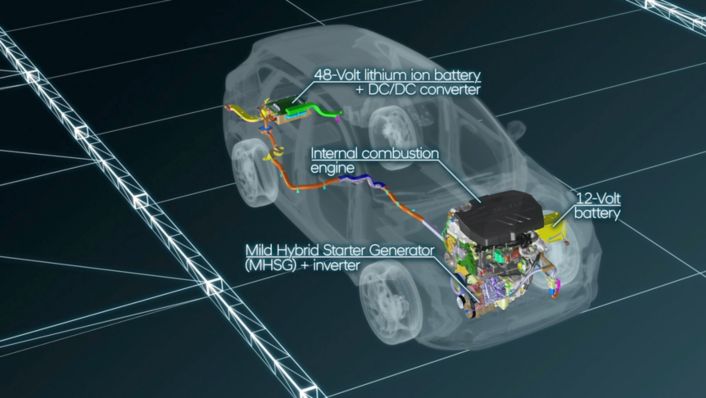 Hyundai promotes EV charging infrastructure
In addition to producing electrified vehicles, Hyundai has also made strides in supporting the expansion of electric vehicle charging infrastructure. First, the company launched Charge myHyundai, its new pan-European charging service. With Charge myHyundai, electric vehicle owners can access over 160,000 charging points across Europe using one platform and a single account. In addition, Hyundai Motor Group recently joined IONITY, a joint venture which builds and operates a network of high-powered charging stations across Europe, as a strategic partner and a shareholder. With these developments, Hyundai has demonstrated its commitment to promoting all aspects of eco-mobility, beyond just building cars and on to measures that support the wider adoption of this technology.
Continued progress with fuel cell technology
The expansion of its eco-mobility line-up will support Hyundai in achieving additional goals: namely, to sell 670,000 electric vehicles annually and become one of the world's top three manufacturers of battery and fuel cell EVs by 2025. These aims were outlined in Hyundai's "Strategy 2025" roadmap. The Strategy was recently updated to include fuel cell leadership, where Hyundai has also made progress this year: 2020 saw the launch of a unique business case to bring hydrogen fuel cell technology to commercial shipping in Switzerland. The business case, which is operated by the joint venture Hyundai Hydrogen Mobility, involves simultaneously building up hydrogen refuelling infrastructure and putting fuel cell electric vehicles on the road using commercial trucks. The first 50 XCIENT Fuel Cell trucks were delivered to Switzerland in 2020.
In order to further promote hydrogen fuel cell technology, Hyundai also launched its advocacy program H2U this past year. H2U is meant to raise awareness about hydrogen fuel cell technology through a team of ambassadors. Eight ambassadors were involved in the program in 2020, spreading the message of hydrogen mobility to their various respective audiences.
Hyundai also demonstrated its fuel cell expertise at the SHIFT Mobility Conference as part of this year's IFA. Among other activities, the company hosted a deep-dive panel discussion on current developments and challenges in the field of hydrogen fuel cell mobility. Representatives from Hyundai as well as external experts discussed the potential of fuel cell technology as a zero-emission mobility solution, including how fuel cell technology works, the role sustainable supply chains, and solutions which are both ecologically and economically sustainable.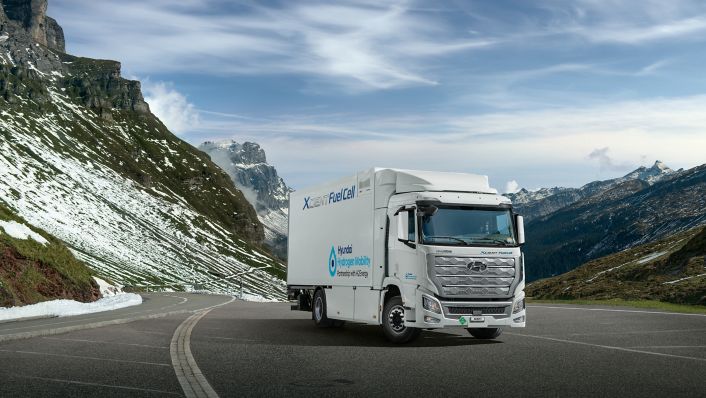 Hyundai recognised with an outstanding number of awards
A testament to its outstanding achievements, Hyundai has been the recipient of a number of dozens of awards, highlighting its achievements in design, innovation, sustainability and performance.
This year, Hyundai reaffirmed its global design leadership with many accolades in this field. In January, the 45 concept EV was awarded with a Wallpaper* Design Award for "Best Concept Car". The company also won a series of Red Dot Design Awards throughout 2020. Its visionary concept EV Prophecy, which encapsulates pure aerodynamic design and expresses Hyundai's latest design identity, Sensuous Sportiness, won the "Best of the Best" design concept award.
The brand was also heralded for its innovation and sustainability. In November, Hyundai Motor UK was named "Manufacturer of the Year" at the inaugural Electric Vehicle Innovation and Excellence awards (EVIEs). Meanwhile, the Kona electric received a five-star rating from Green NCAP, an independent organisation that ranks vehicles based on their energy efficiency and emissions.
For the third year in succession, the company was named "Import Winner" in the "Small and Compact Car" category in the Auto Bild Sports Cars Award, this year for the i30 N. The i30 N also won a Sport Auto Award.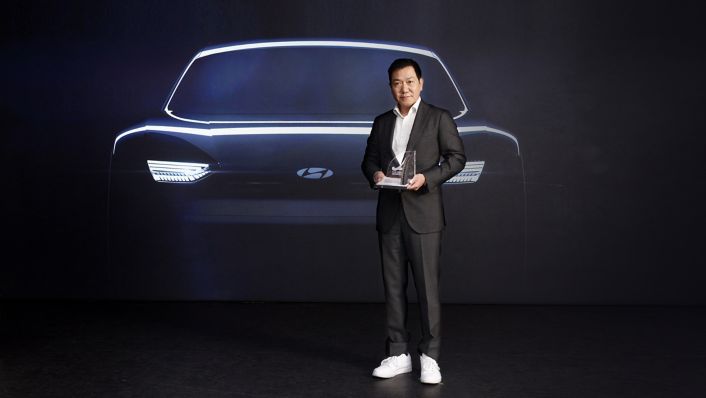 Pandemic accelerates digitisation measures
The COVID-19 pandemic brought with it a surge of digitisation across many industries – including Hyundai. But in Hyundai's case, these digitisation measures were not a reactionary response to an unexpected crisis, but rather, systems and solutions which were already in the works. In this way, the pandemic acted more as an accelerator or catalyst for changes which the company was already planning on making, rather than a disruptor to its business model.
2020 saw a growth in online sales tools, which Hyundai first launched in 2016. These include Click to Buy, Click2Drive, a new online showroom, and a Live Chat Video function. Ultimately, the purpose of these tools is not to replace the dealership experience, but to complement it. In the future, Hyundai aims to make the process of buying a car a seamless blend of online and offline experiences.
These were in addition to other digital services such as MyHyundai, the company's customer integration platform, and Bluelink Connected Car services, the in-car connectivity platform.
Hyundai also rolled out its new pan-European web platform in major European countries. It features a fully renewed online infrastructure, which provides architecture for the latest web services and system interfaces. By doing so, it offers a range of technical advancements to enhance the customer journey.
Hyundai's new web platform offers a responsive mobile-first design. This means it adapts to any screen resolution or type, making it an optimum choice for customers browsing the Hyundai website or using the car configurator on their smartphones.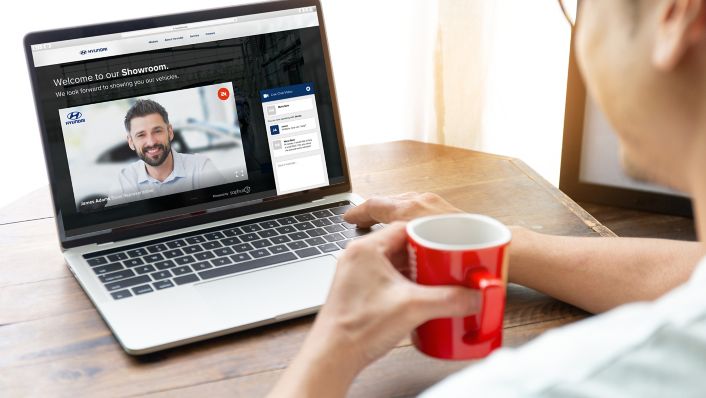 Hyundai encourages Progress for Humanity with DIY soapbox ride
As part of its commitment to Progress for Humanity, Hyundai developed a soapbox ride. The Hyundai Soapbox is a motorless vehicle built using readily-available materials from a standard hardware store. People are encouraged to recreate the Hyundai Soapbox at home as a way to spend quality time with one another. During a time when normal leisure activities are not always possible, Hyundai wanted to offer people a new opportunity to be creative and engage in fun projects.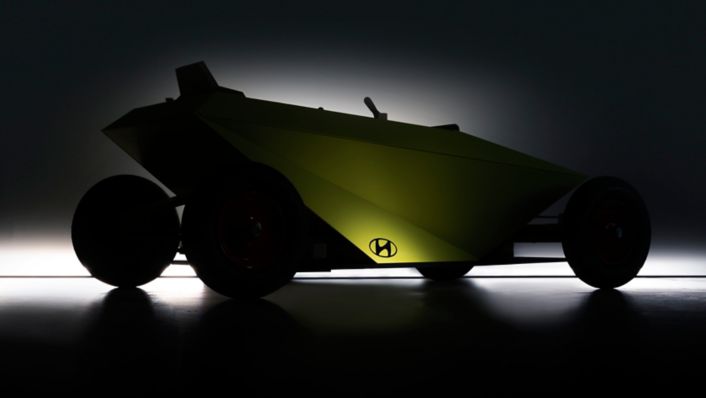 Hyundai Promise ensures extended warranty, additional customer support
In another move to support customers, Hyundai fully implemented its Hyundai Promise program in 2020. Under the Hyundai Promise, used vehicles purchased at a Hyundai dealer receive an extended warranty of up to five years. It also ensures extra services and support for customers who purchase an alternative-powertrain vehicle.
The introduction of the Hyundai Promise was just one of many steps Hyundai has taken recently to provide a higher level of customer centricity.
Looking forward: what to expect from Hyundai in 2021
After setting itself up on a trajectory for success, this momentum will carry Hyundai into 2021. Customers can expect more electrification, more innovation, and more Progress for Humanity.
For one, IONIQ 5 will launch, the first battery-electric vehicle in the company's new IONIQ line-up brand. IONIQ 5 will be a midsize CUV based on the concept '45'. It will also be the first vehicle based on the company's first dedicated EV platform, known as E-GMP. The E-GMP platform will allow for long ranges, fast charging, and maximum cabin space, in addition to other benefits. IONIQ 6, a sedan based on the concept EV 'Prophecy', will launch in 2022, followed by IONIQ 7, a large SUV, in 2024.
Hyundai is also bringing its electrification expertise to motorsport. Hyundai Motorsport will participate in next year's PURE ETCR, the first ever all-electric touring championship. The company will compete using the dedicated model Veloster N ETCR, which was first revealed at the IAA 2019 in Frankfurt, Germany. The high-performance battery-electric touring car, based on the roadgoing Veloster N model, will be powered by a specially-designed 500kw (680 PS) battery.
In addition to competing in the tour, Hyundai will also be supplying the power to all the cars using its hydrogen fuel cell Hyundai Generator. This will ensure that not only the cars are emissions-free, but the electricity used to power them comes from a sustainable source.
Next year, Hyundai will also expand its European SUV fleet. Bayon, an all-new crossover SUV, will launch in the first half of 2021. With a name inspired by the city of Bayonne, France, Bayon will be the smallest member of the Hyundai SUV family.
In addition, Hyundai will undertake new projects to reaffirm itself as a purpose-driven company, further underlining its commitment to Progress for Humanity and making the world a better place.