So far, our 2018 FIFA World Cup Russia™ preview series has examined the hopes and dreams of 
Germany
, 
France
, 
England
 and 
Spain
. Now we turn our attention to the other European nations that have qualified for the tournament.
There will be 64 matches at this year's tournament, and of the 32 teams, 13 of them hail from Europe. Both the opening match and final will take place at Moscow's 81,000-capacity Luzhniki Stadium.
Group A - Russia
Hosts Russia face Saudi Arabia, Egypt and Uruguay in Group A. Although they have home advantage, both Egypt led by Mo Salah and Uruguay led by Luis Suarez and Edinson Cavani will pose threats to their chances of winning the group.
Hyundai Motor is an official partner of the 2018 FIFA World Cup Russia™, and our fifth and final preview of the tournament considers the chances of other European countries.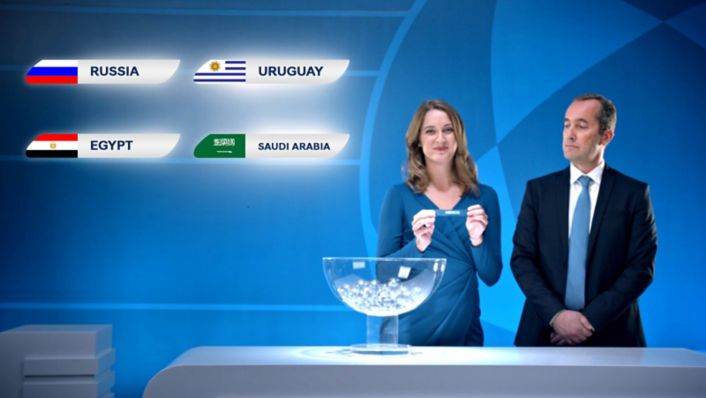 Russia begin against Saudi Arabia in Moscow on 14 June, before playing Egypt in St Petersburg on 19 June and Uruguay in Samara on 25 June. Although Russia aren't expected to go too far in the tournament, they are likely to play Spain or Portugal in the second round, should they qualify from their group.

Group B - Portugal

UEFA Euro 2016™ winners Portugal have been drawn into Group B alongside FIFA World Cup 2010™ champions Spain, Morocco and Iran. Led by Cristiano Ronaldo, their squad features a mixture of exciting young players like Bernardo Silva and experienced heads like Joao Moutinho.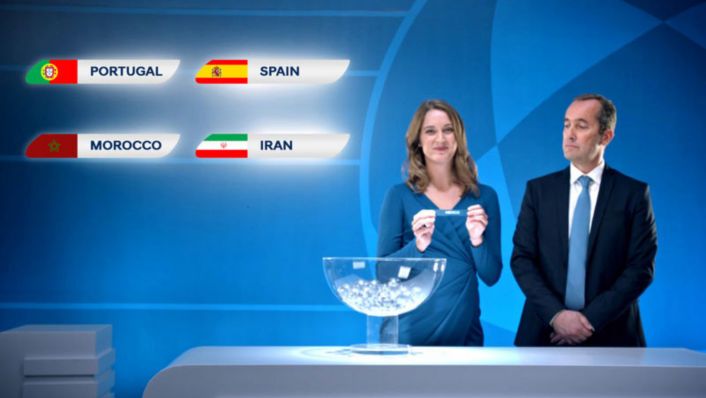 Portugal will expect to qualify for the second round, though will be wary of a resurgent Spain side that is expected to emerge as group winners. They begin their campaign against their Iberian neighbours in Sochi on 15 June, before playing Morocco in Moscow on 20 June and Iran in Saransk on 25 June.
If Portugal make it through their group, they are likely to face Russia or Uruguay, and could face France in the quarter-finals. Five-time winners Brazil potentially await them in the semi-final, and they could face Germany or Spain once more in the final.

Group C - Denmark

Denmark face France, Australia and Peru in Group C and, with players like Christian Eriksen at their disposal, will be expecting to qualify. They play Peru first in Saransk on 16 June, followed by Australia in Samara on 21 June and France in Moscow on 26 June.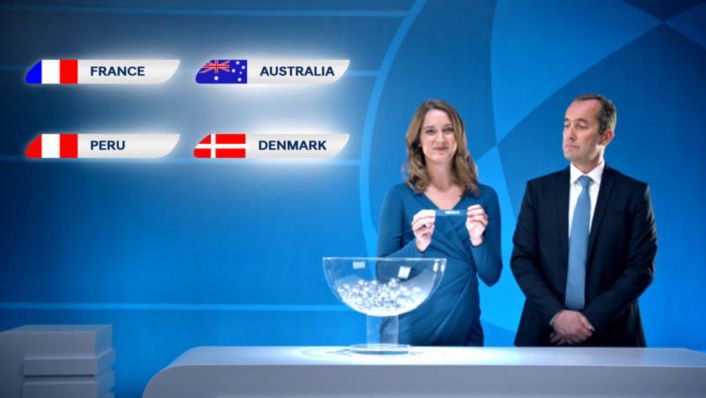 Though France are strong favourites to win the group, Denmark should qualify in second place. There, they will play the Group D winners, most likely to be Argentina. Few pundits expect them to get past Lionel Messi and co, however.

Group D – Croatia and Iceland

Group D features two European teams, Croatia and Iceland, alongside Argentina and Nigeria. Although the South American side are strongly fancied to be group winners, both Croatia and Iceland will both believe they can finish in second place. Both sides face off for a potential decider in their final group game in Rostov on 26 June.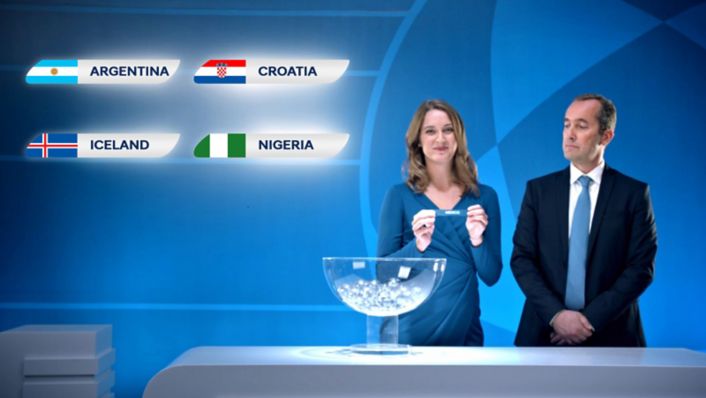 It is unlikely, however, that either side will progress further than the second-round, where they would most likely face Didier Deschamps' much-fancied France side who are one of the pre-tournament favourites.

Group E – Switzerland and Serbia

Group E also features two European nations, alongside Brazil and Costa Rica. Brazil will be expected to win the group, with Switzerland and Serbia duking it out to finish runners up.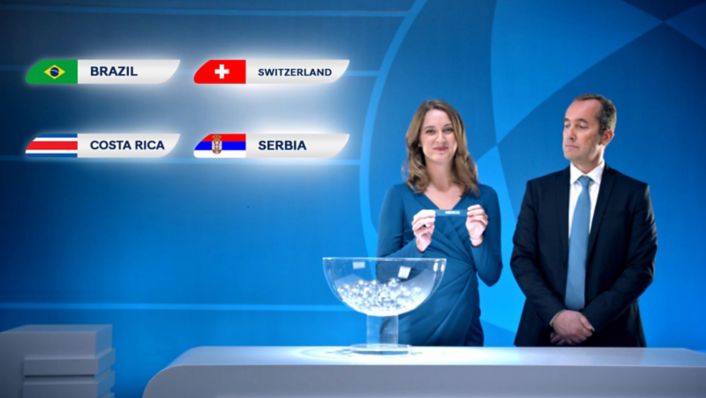 The two sides will face each other in the second group match in Kaliningrad on 22 June. If either side wins that clash they are likely to qualify for a second round clash with the Group F winner, probably holders Germany. It would be a tall order for either Switzerland or Serbia to get past the four-times winners.

Group F – Sweden

Group F sees Sweden take on fellow Europeans Germany, as well as Mexico and South Korea. While Germany will be expected to win the group, Sweden will fancy their chances of coming second. Their campaign starts on 18 June against South Korea in Nizhny Novgorod, then they play Germany in Sochi on 23 June, with a final group match against Mexico in Ekaterinburg on 27 June.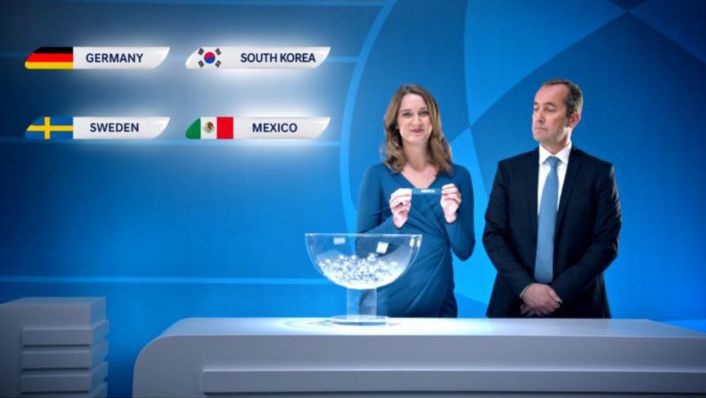 Should Sweden qualify as Group F runners up, they are likely to face Brazil in the second round, though few would expect them to get past the Seleção.

Group G – Belgium

Belgium take on European neighbours England as well as Panama and Tunisia in Group G. Roberto Martinez's side boast a wealth of world-class talent such as Eden Hazard, Kevin De Bruyne and Roman Lukaku, and are perennial dark horses. Could this be the year the Red Devils fulfil their obvious potential?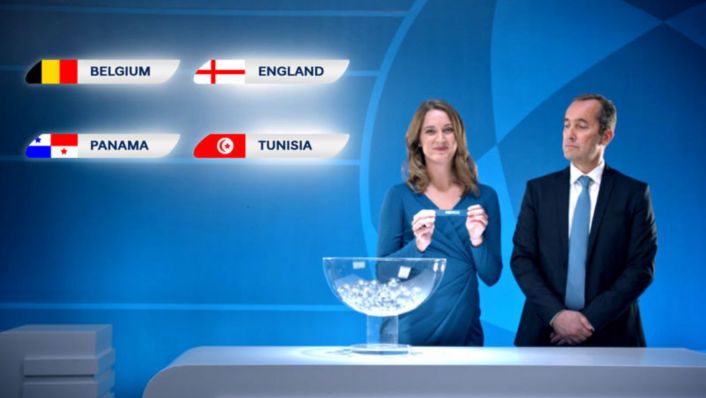 Belgium will be considered slight favourites to top Group G, and first take on Panama in Sochi on 18 June, before facing Tunisia in Moscow on 23 June. Their third game against England on 28 June could decide the group winner.
Should Belgium qualify, they are likely to face Poland or Colombia in the second round. Should they navigate their way to the quarter-finals, they could face Brazil or Germany. Should they upset the odds and make it to the semi-finals, they might play Spain or Argentina, with a potential final against France.

Group H – Poland

Poland, spearheaded by Bayern Munich's goal scoring machine Robert Lewandowski, will fancy themselves to top Group H, which also features Senegal, Colombia and Japan.
Their first match comes against Senegal on 19 June in Moscow, followed by a clash with Colombia on 24 June in Kazan. Their final group game is against Japan in Volgograd on 28 June.
If they win Group H, Poland are likely to face a tricky tie against either Belgium or England in the second round, and if they manage to progress would likely face 2014 FIFA World Cup™ champions Germany in the quarter-finals, which is probably the best they can hope for this time around.

The Hyundai Go! Special Edition range

Hyundai Motor recently announced the Go! Special Edition range to support its sponsorship of the 2018 FIFA World Cup Russia™.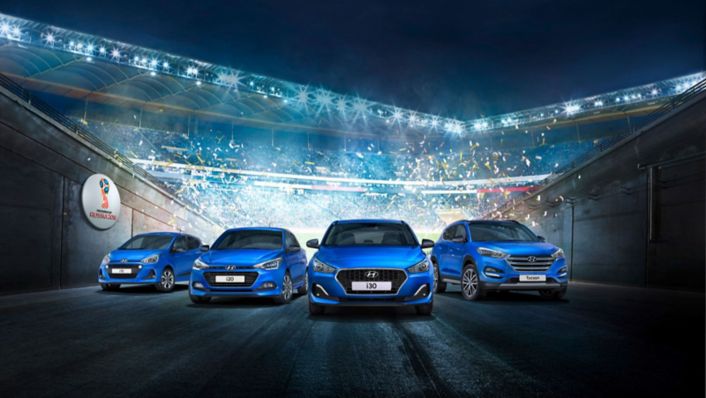 The Go! Special Edition will run across several model ranges and feature a high level of standard equipment, including satellite navigation and alloy wheels, as well as an exclusive Go! Special Edition cloth upholstery design and Go! body emblems.
The Go! Special Edition models are available in a number of colours, including an all new colour, Champion Blue (metallic).